If you walk the streets of Bali at this time of year, chances are you'll see a kite bobbing over a rice field. Our camps teach kids kite making. Yet, it's more than a lesson in craft, it's a lesson in culture. Read on for the history of kites in Bali life.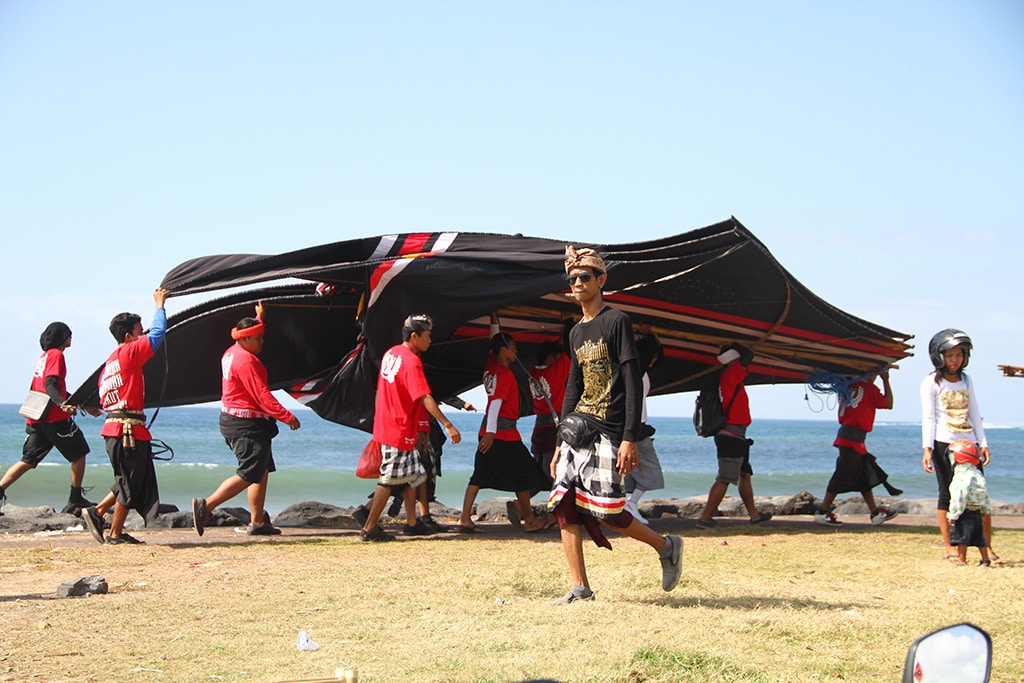 Why Do We Fly Kites In The First Place?
For the deeply spiritual Hindu community in Bali, many aspects of life involve a link to the Gods. Flying a kite is a symbol of gratitude for the arrival of the harvest season. The myth of Rare Angon (an incarnation of the God Siwa) tells the tale of  "the shepherd boy" who was in charge of flying kites come the harvest season.
Today however, events surrounding kite flying don't just involve a legendary shepherd boy, but entire villages. With the step-by-step instructions we share here you can try your hand at hand-crafting your own kite.
Bali Kites In Particular Take The Form Of 3 Common Shapes:
1) A fish (bebean) — "Be" means fish in the Balinese language.
2) A tadpole (becing) — Resembling a diamond with a tail, this is the most simple kite to make.
3) A dragon (janggan) — Its tail can span up to 10 meters long. Because of its sacred standing in some parts of Bali, flying this kite is accompanied by offerings and rituals.
So, How To Make The Tadpole 'Becing' Kite?
WHAT YOU'LL NEED:
a bamboo kite frame
glue
paper
scissors
markers
string

Follow These Steps:
1. Lay the kite paper flat. Place the bamboo frame on top.
2. Measure an allowance of 5 cm outside the bamboo frame. Mark this boundary. Cut the paper following your marked diamond.
3. To decorate, draw on the paper with markers. Or, cut leftover paper. Shape into triangles then attach like fish fins on the sides of diamond. Shape into a rectangle and attach later on at the edge of tail.
4. Apply a small amount of glue around the frame's edges.
5. Fold the paper over the frame so it sticks.
6. Attach a main string to the center of the kite and a balancing string as a tail.
7. Now, it's ready. Fly it by setting it off in the spirit of gratitude!
If You'd Like To Join Us For A Camp And Make Your Own Kite, Check Out Our Upcoming Camps!