Learning adventures
inspired by Nature
Green Camp teaches children sustainability through hands-on experiential learning in a wall-less, natural environment.
Download our
free course booklet
To Discover More About Our Camps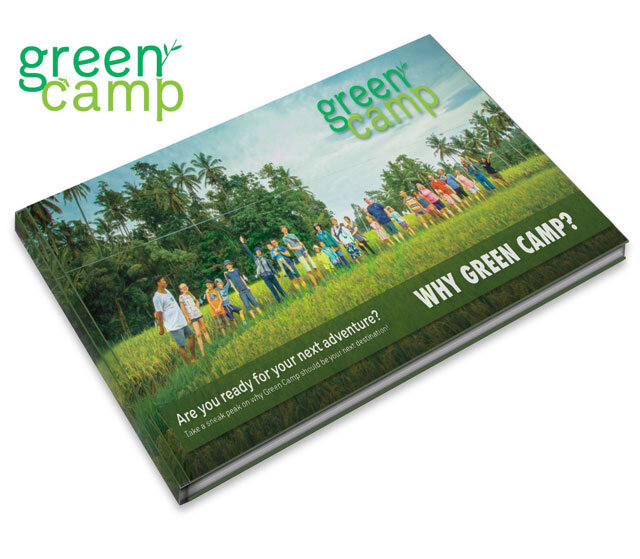 "Fabulous! The camp was professionally run and the organizers and leaders made it absolutely safe and fun. This is the second summer we have left our sons (aged 9 and 12) for 5 days for the Kids Camp. It was so good they have begged me to book them in for next year's summer camp now. We wish we were young enough to do all the activities. They experienced culture through food, cooking, dance: experienced nature through night safari walks, cycling in the villages and swimming in the river; experienced new friendships and bonding over 5 days in a yurt, experienced real-life adventures children should be entitled to in this mad rushed world of academics and social media."
 – NgMuiHwa, Singapore
"Amazingness! I was shocked and remain in awe of the beauty of Green Camp. The bamboo structures, the setting, the people, the programs, the adventures and all the experiences that we went through has truly and deeply impacted my life. I was hesitant to go at first because all I wanted to do in Bali was surf and relax. But my wife signed us up for a weekend adventure and I personally was very pleased with the whole experience, needless to say, that our son had a blast as well. Thank you very much Green Camp. I'm in your gratitude!!!!"
 – Edo Z, Australia
Discover More About Our Amazing Camps!
**Straight talk – This is our full disclaimer. Please be sure to read it carefully so you know exactly where you stand:
All the products and services we provide are for educational and information purposes only. Any statements outlined on our websites, programs, content and offerings are simply our opinion and thus are not guarantees or promises of the actual experience you will have by participating in our courses. We offer no professional legal, medical, psychological or financial advice and your participation in our courses will not treat, diagnose or cure any disease. We're dedicated to keeping your details private. Any information, we collect in relation to you, is kept secure. We do not pass on/sell/trade your personal details with any third party. We only use your information to help us provide you with our newsletter (which you can unsubscribe from at any time) and to help us customise our website to best suit your interests.
* This site is not a part of the Facebook™ Website or Facebook™ Inc. Additionally, this site is NOT endorsed by Facebook™ in any way. FACEBOOK is a trademark of Facebook Inc *